Technology on the road - travel tips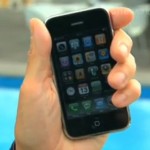 Lonely Planet has produced some short videos for One World alliance with tips to improve travel experience. The video below has excellent tips if you're an iPhone owner:
1 - you can avoid to bring with you the laptop if you have an iPhone and an USB stick; 2 - join a global wifi service to avoid high wifi charges by hotels. Have a look at Boingo providing access to wifi spots with a monthly subscription;  3 - Use Skype to do phone calls and avoiding roaming costs; 4 - Consider a portable solar recharger for your laptop and battery charger for iPhone.