About
TrolleyTips is a reference guide for European business travelers.
We aim to provide to frequent travelers useful tools, industry news, tips, insights and to supply basic guides to those who have just started to travel a lot.
We are mainly focused on trips originating from European region and we hope to become your own travel resources portal for planning your trips to maximize your comfort with style and technology.
TrolleyTips is led by the TrolleyTips crew: a bunch of veterans of business traveling who are still fascinated by the industry mechanics – that means obsessed with flying and miles (but love trains, too!).
Site content is written in English that is not the first language of any of the writers, we welcome your grama corrections by email, thanks!
We're independent: we're not associated with neither the travel
industry nor any of the companies or products we review. Editorial content is never influenced in any way by advertisers.
And now meet the TrolleyTips crew!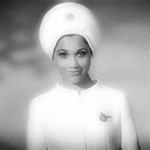 Captain - This is your captain speaking! Captain has logged more than a million of miles, spent countless nights in so many hotels of all classes, slept at nite on the floor of Taipei airport, on flight BA0719 on 09/11, master of packing, love to see the landing from the cockpit.
Born: FCO
Most frequent outbound airports: LHR FCO LIN
Most frequent inbound airports: CDG GVA LHR JFK
Copilot
Born: CDG
Most frequent outbound airports: CDG, MUC
Most frequent inbound airports: LHR, LCY, JFK, BCN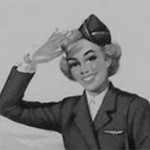 Stewardess
Born: GOA
Most frequent outbound airports: LIN, HEL
Most frequent inbound airports: DME, FCO, NRT, FRA

We love to hear from you! Send us (info at trolleytips.com) your travel stories, tips, travel questions, links to cool sites, or just comment on articles we publish.