Ryanair new sexy calendar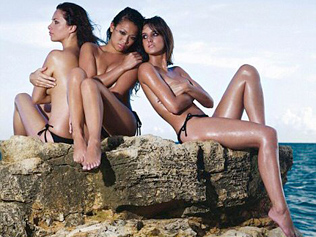 Yesterday 3 cabin crew girls dressed in bikini walked streets of London to present the 2010 Ryanair calendar.Video here.

The 2010 edition, which was shot at Ryanair's Alicante base in
September, will raise about £100,0000 through the sale of 11,000
calendars on Ryanair flights and from www.ryanaircalendar.com for £10. Proceeds will go to charity.