Moleskine City and Info Notebooks

If you're tired to record notes on the go in your mobile phone or PC (and then you do not remember anymore where is the note with the address of THAT restaurant in Dublin you've enjoyed a lot), you could reconsider a pen and paper to organize your own travel notes on the go.
The trick here is to stick to one single notebook and bring it with you anytime while traveling.
According to "Put Things Off" site: "a simple, quality notebook can give you just as much of a buzz as owning the latest iPhone, Palm, Blackberry or other device".
Moleskine notebooks have addicted fans across the globe. There are even
exhibitions of Moleskine books where writers and artists show off their own creativity.
For frequent flier notes, the model named "Info Book" has pages divided into essential travel labels: bed, food, people, sights and facilities.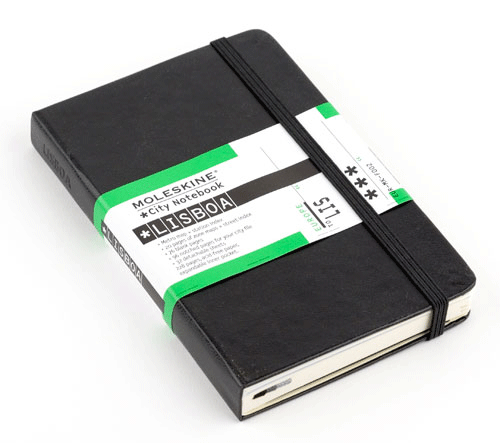 The "City Notebook" could be useful if you need a single one for a specific  city. There are about 40 cities available and the notebook contains the map of the city with street index, the tube map and 12 labels to organize your notes.
If you want to read the ultimate guide to Moleskine philosophy, click here it's very funny.