CEOs do not need private jets anymore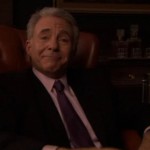 Amusing videos by JetBlue: follow the discover by CEO Carl Davis of the benefits of traveling JetBlue compared to private jet.
Enjoy The CEO's Guide to Jetting: An introduction to commercial air travel for CEOs only. No minions, lackeys, or "regular" people allowed.
Click here to have a laugh!