Beware of wifi costs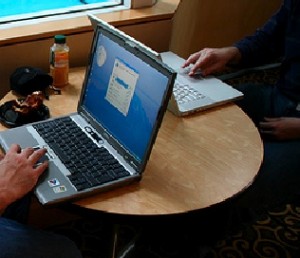 Expedia has researched costs of wifi connections considering an international hotel chain, a 2 stars and a 5 stars hotel, a retail chain and 10 airports around the world.
Conclusion is that wifi is more expensive in Europe with Venice topping the rank with average cost of 7.4€ x hour, compared to an average of 0.9€ in Florida. Research finds out that it is more easy to get free wifi in a 2 stars hotel than in a 5 stars one where 1 hour of connection could cost 21€!!!
"Simply dropping one or two hotel star ratings is a great way to reduce your travel budget in 2009, and as our research shows it can reap even more rewards in terms of free Wi-Fi and other added extras, whether you're a business traveller or going on holiday." (Alison Couper, Expedia).