"10 minutes manicure" at some US and Canadian airports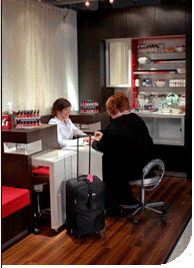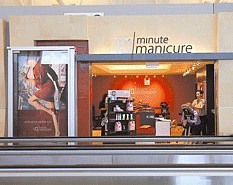 What a clever idea. 3 working moms from Florida have opened this retail chain located in JFK (terminal 3 and 8), Washington, Cincinnati, Miami, Toronto and Ottawa airports.
Manicure (10 minutes) is 17.5$ (includes tax and tip), but you can also get massages, pedicures and other services if you have more time. The trial of the 10 minutes manicure at JFK T8 has been satisfactory: you get the basic manicure done with hand massage inside a pretty nice environment for airports' standards.
Can somebody offer us something similar in European airports, please! www.10minutemanicure.com